G Suite
A smart and easy office suite
that boosts productivity at work
Contact Us Today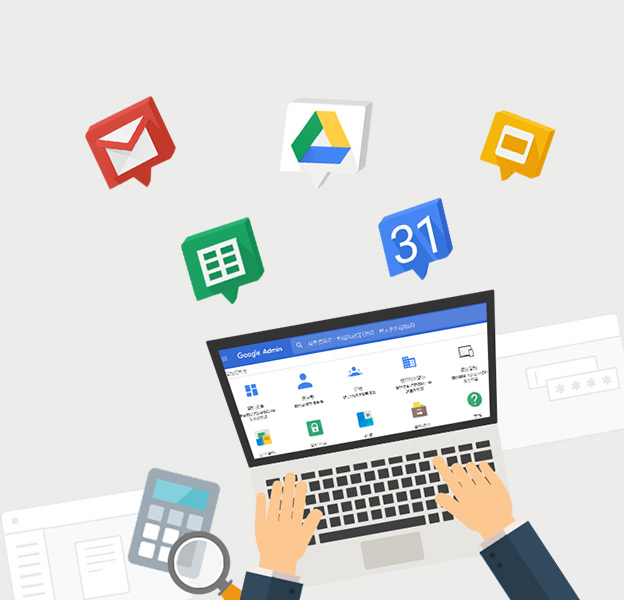 G Suite by Google
The only suite designed to bring people together and make business more connected.
Contact Us Today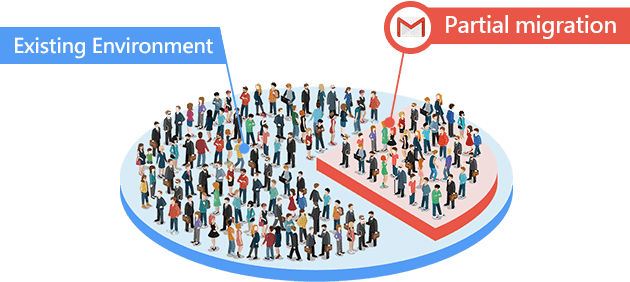 G Suite Dual Delivery
Eliminates the difficult decision in migration all
Activate G Suite account for those who requires
Zero risk, zero resistance, in good hands of professionals
Contact Us Today
G Suite has all the features you need to get work done
G Suite: Connect
Use shared calendars to know when everyone will be available to schedule a meeting (email invitations will automatically be sent out). You can also use Google Hangouts to organise a video conference (wherever you are) on any camera-enabled computer, phone or tablet.
Gmail
Secure, private, ad-free email for your business. Gmail keeps you updated with real-time message notifications, and safely stores your important emails and data. IT admins can centrally manage accounts across your organization and devices.

Calendar
Integrated online calendars designed for teams. Spend less time planning and more time doing with shareable calendars that integrate seamlessly with Gmail, Drive, Contacts, Sites and Hangouts so you always know what's next.

Hangouts Chat
A messaging platform built for teams. Hangouts Chat makes it easy for teams to be able to get their work done in one place. From direct messages to group conversations, Chat helps teams collaborate easily and efficiently. With dedicated, virtual rooms to house projects over time — plus threaded conversations — Chat makes it simple to track progress and follow up tasks. Chat currently supports 28 languages and each room can support up to 8,000 members.

Hangouts Meet
Secure video meetings for your business. Keep your team connected with enterprise-grade video conferencing built on Google's robust and secure global infrastructure. Hangouts Meet is included with G Suite and G Suite for Education.
G Suite: Create
Easily work on any documents, spreadsheets or slides (even without the internet). You can also work with multiple people at the same time (real-time) on the same documents, spreadsheets or slides.

Docs
Word processing for teams. Create and edit text documents right in your browser—no dedicated software required. Multiple people can work at the same time, and every change is saved automatically.

Sheets
Collaborative, smart, secure spreadsheets for fast-moving organisations. Sheets was designed with the needs of agile organisations in mind. AI features mean that you can tap into the right insights to make meaningful business decisions. A cloud-based architecture enables you to collaborate with anyone, anytime, anywhere. Compatibility with external systems, including Microsoft Office, removes the friction of working with multiple data sources. And built on top of Google's infrastructure, Sheets gives you the freedom to create, while helping to keep your information secure.

Forms
Easy to create surveys and forms for everyone. Create custom forms for surveys and questionnaires at no extra cost. Gather everything in a spreadsheet and analyze data right in Google Sheets.

Slides
Beautiful presentations created together. Create and edit polished presentations in your browser—no software required. Multiple people can work at the same time so everyone always has the latest version.

Keep
Capture what's important and get more done. Keep organized. Capture inspiration and to-dos effortlessly. Collaborate on notes with teammates and set reminders to stay on track. Everything syncs across your devices, so what's important is always in reach.
G Suite: Access
Store your files on Google Drive so that you can access it from any device, anywhere. You can also decide who to share your files with and the level of access each person has (such as view and/or edit access).

Drive
Store, access, and share your files in one secure place. Store any and every file. Access files anytime, anywhere from your desktop and mobile devices. Control how files are shared.

Cloud Search
The information that you need, right when you need it. Use the power of Google to search across your company's content. From Gmail and Drive to Docs, Sheets, Slides, Calendar and more, Google Cloud Search answers your questions and delivers relevant suggestions to help you throughout the day.
G Suite: Control
Protect your business data with options such as 2-factor authentication, single sign-on and more. You can also archive email messages, view file edit histories and control how long all these information are retained.

Admin
Manage G Suite for your organization. Easily add users, manage devices, and configure security and settings so your data stays safe. Administration shouldn't need a manual.

Vault
Data retention and eDiscovery for G Suite. Keep track of what matters. Retain, search and export your organisation's data from select apps with Vault for G Suite Business and Enterprise editions.